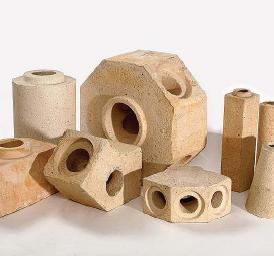 "Shamot" PLC is situated in the area of Elin Pelin railway station, only 25 km away from the town of Sofia. The company offers wide range of different fireproof materials for the needs of the metallurgy and chemical industry.
Products

The product list of "Shamot" PLC comprises several product lines:

Fireproof materials:
• Refractories: refractories, bricks, mortars, fireclays
• other types: bauxite refractories, refractory castables, casting slip, acid-proof bricks
• heat insulation: vacuum-formed, insulating fireclays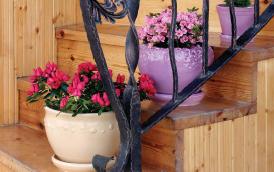 Household articles:
• fireplaces
• barbecues and ovens
• flower pots
• bricks for stoves
• sintered bricks
The plant produces wall and floor tiles of sizes: 10х10 cm, 15х15, 20х20, 10х20 and 20х25, as well as ceramic floor tiles of sizes 20х20 and 30х30cm.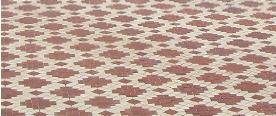 The refractories manufactured by "Shamot" PLC are suitable for exterior and interior floorings and tiling. With their warm colours these elements are in perfect harmony with the external environment. They could be well combined both between themselves and with other tiling materials, wood inclusive. They are widely used for exterior floorings around the house, in parks, for alleys, squares, pavements, near filling stations, in exhibition halls, around pools and etc. They are notable for their strength, warm colours, high level of cold-resistance and endurance.
The refractories by "Shamot" are with 100 years warranty.
Markets

Fireproof materials manufactured by "Shamot" PLC are widely used in the construction and repair of heating appliances used in the industries: metallurgy, mechanical engineering, power industry, glasswork, ceramic industry, construction and chemical industry and etc., and are designed mainly for the domestic market.
Partners

"Stomana Industry" AD, "Cumerio Med" AD, "SPP (steam power plant) Maritsa Iztok – 2" EAD, "Toplivo" PLC, "Zlatna Panega Cement" AD, "Vulkan Dimitrovgrad" AD, "Energoremont – Galabovo" AD and others.
Contacts

"Shamot" PLC
1, Stara Planina str.
2109 Elin Pelin railway station
Bulgaria

tel. +359 725 60 421, +359 884 680 374 - trade department
tel. +359 725 60 424 - accounting department
fax +359 725 60 422

fso@shamot.bg