"Retail Engineering" Ltd is an engineering business established in 2004 specializing in complex delivery of processing equipment designed for filling stations and gas stations, as well as repair services. The company offers complex design engineering, construction and commissioning of filling stations, gas stations and fuel depots for storing liquefied fuels and gases.
Products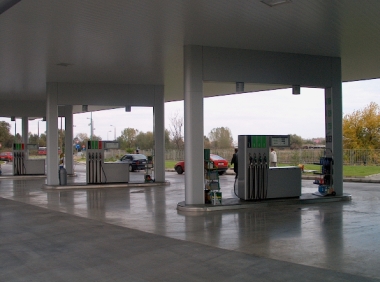 • petrol, gas and combined pumps ADAST
• petrol and gas pumps Wayne Dresser
• petrol and gas pumps TATSUNO;
• electronic counters for petrol and gas pumps
• systems with fiscal memory
• fuel-flow meters
• processing equipment
• computerized information and management systems for independent retail sites – POS and Back Office, building LANs, data transmission within corporate and global networks.
Partners
 
ADAST SYSTEMS A.S.,
TATSUNO EUROPE A.S.,
FRANKLIN FUELING SYSTEMS GMBH,
OPW FUEL MANAGEMENT SYSTEMS

Clients
 
The company has more than 100 customers in the country and abroad, among which are: "Toplivo" PLC, "Synergon Petroleum" Ltd, "GBS Infrastructure Construction" Ltd, "Asarel Medet" Ltd, "Ellatzite-Med" Ltd, "Kosanya" JSC, "Borosport" PLC, "Fraport Twin Star Airport Management" PLC "Plovdiv Airport" PLC, "Intersky" PLC, "Ecoprojects" Ltd, "Albena Holding" PLC etc.
Contacts

1784 Sofia
"Tsarigradsko Chaussee, 7-th km", building body 3

tel. 02971 8145
fax 02971 8308

office@r-eng.bg

www.r-eng.bg