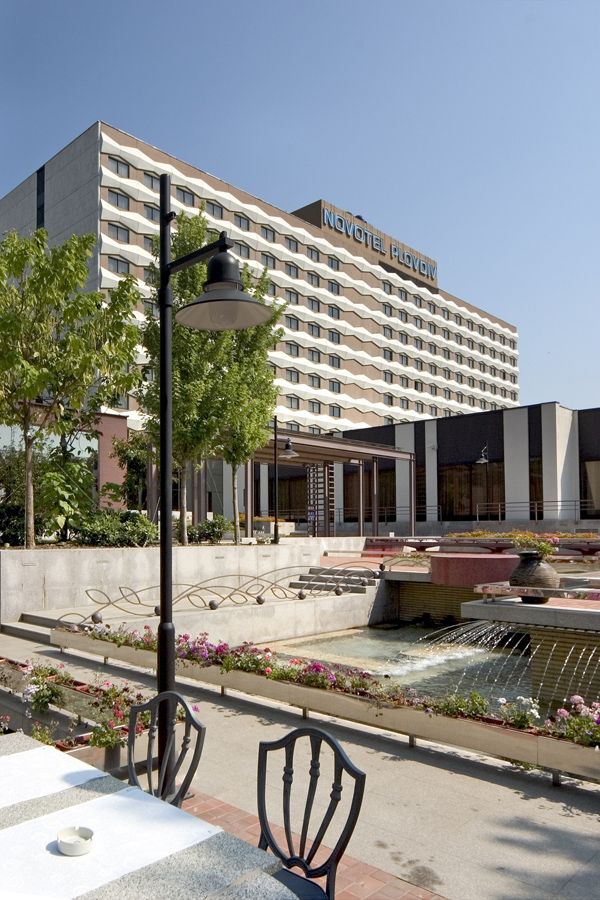 "Grand Hotel Plovdiv" is a 5-star hotel established in 1977 by the French Novotel hotels chain and according to an agreement concluded with the Bulgarian government after a short period of management on the part of the French partner the hotel became property of the State. In 1977 the hotel was acquired by the "Petrol" privatisation fund, later transformed into "Synergon Holding" PLC. After the privatization, which brought significant investments, the "Grand Hotel Plovdiv" has become a modern business hotel featuring elegant architectural solutions and a unique style.
The hotel complex
"Grand Hotel Plovdiv" is situated along the northern riverside of Maritsa River, near the International Fair complex, the city centre and the Old city. The calm and friendly
neighbourhood with its aesthetic and modern business buildings which contribute to the betterment of the surrounding urban environment add additional value to the complex.
The hotel offers three hundred and thirty rooms and suits with wonderful views, equipped according to the most recent convenience, style and elegance standards. On the first floor there is a spacious foyer containing restaurants, cafeterias, conference rooms, sports facilities and stores, offering vast range of goods of widely recognized for their elegancy and good taste brands. The hotel has two parking lots containing more than 250 parking spaces.
Restaurants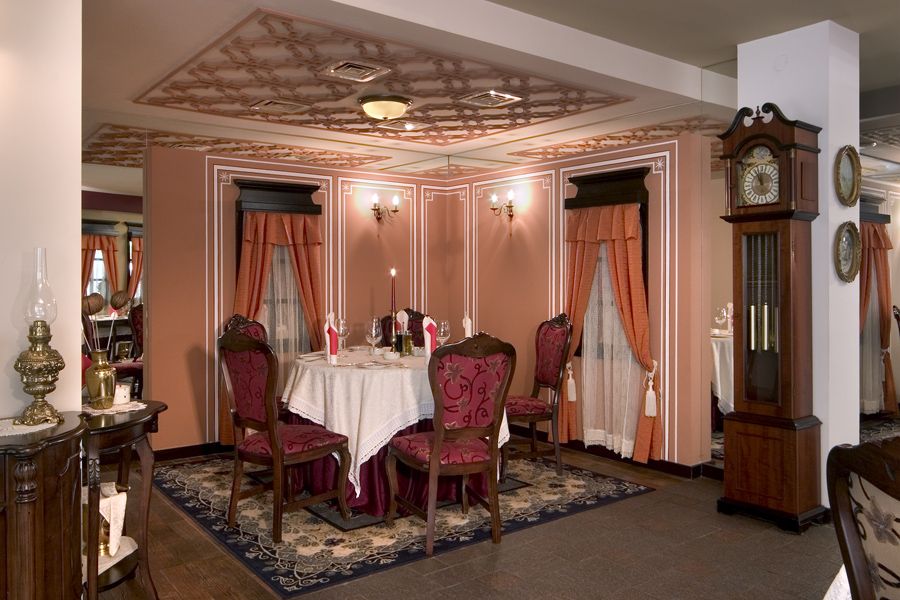 Inside the arcade, which runs along the full length of the building, there are two restaurants "a la carte", a ball room, a confectionery, cafeterias and a lobby bar. High-qualified chefs and culinary experts ensure that the hotel guests are offered various dishes from the international and European cuisine in combination with fine wine selections produced by national and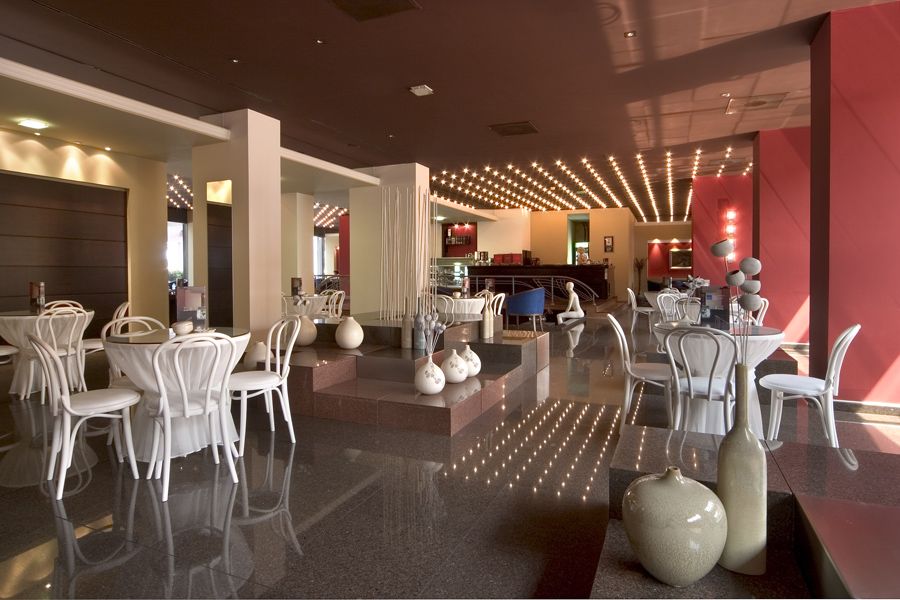 international wineries.
Conference rooms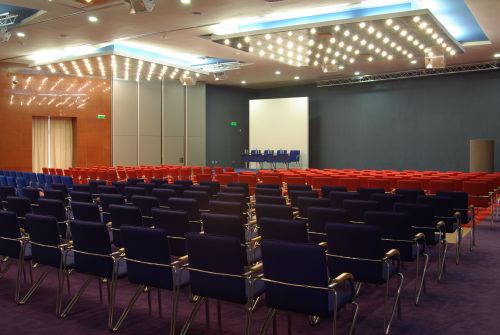 The hotel features a number of meeting and seminar halls furnished with high-tech equipment and module partition walls allowing for a great variety of interior configurations, according to the needs of the customers. The conference rooms of the hotel hold approximately 1200 seats, which in itself is a unique service, defining "Grand Hotel Plovdiv" as the biggest all-in-one hotel and congress facility in the country.

Sports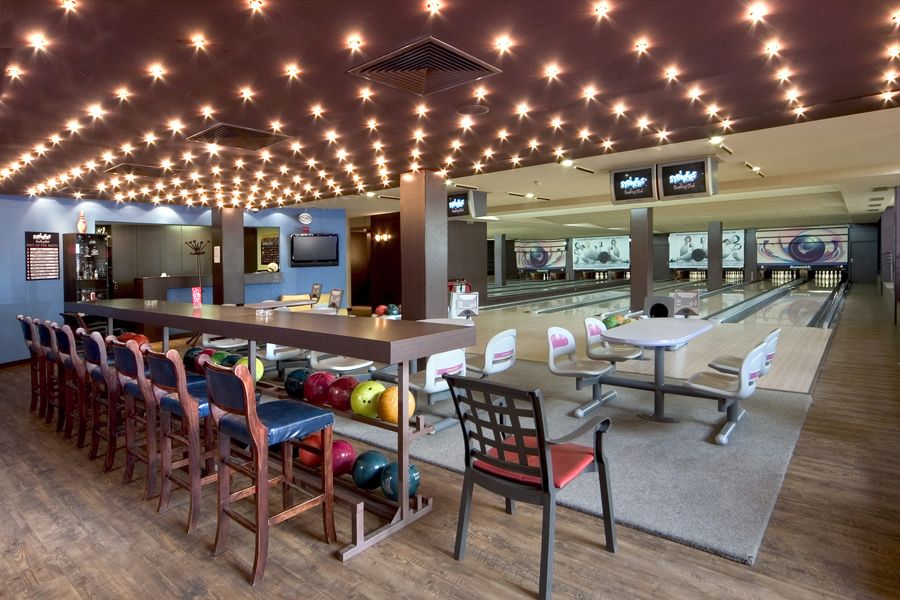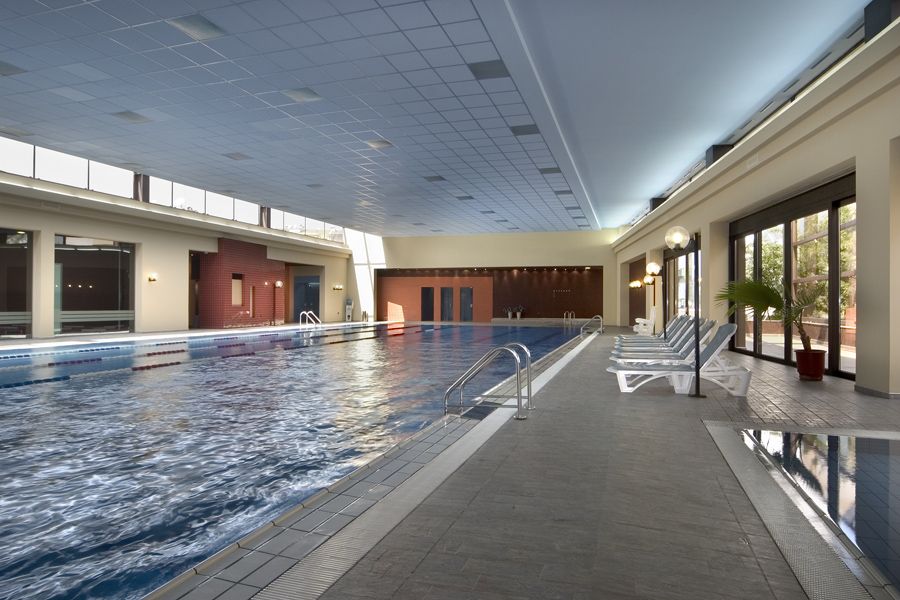 For the convenience of the guests of the hotel and citizens of Plovdiv, the company has built a sports centre consisting of indoor swimming pools suited for adults and children, fitness centre, bowling hall, Relax complex offering variety of relaxing and invigorating procedures, a steam bath and a sauna.
Markets
"Grand Hotel Plovdiv" offers excellent conditions for organising business meetings, summits,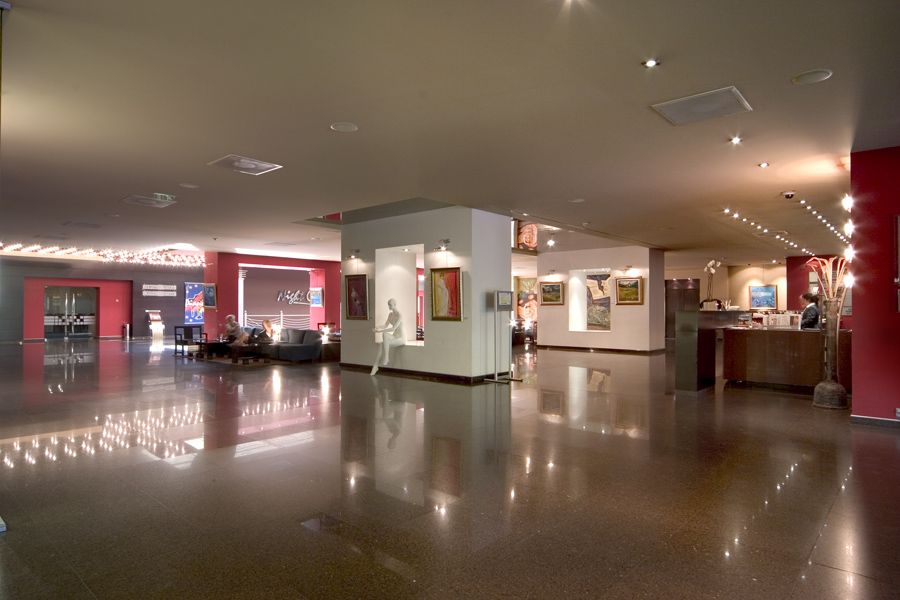 seminars and other forums of public or corporate nature. The hotel has introduced new additional services that complete the package of services typical of the modern hotel industry. One of the priorities of the company is the development of business and corporate tourism – services designed to satisfy the requirements of the corporate clients, to whom the policy of the hotel is mainly oriented.

www.grandhotelplovdiv.bg