"Toplivo" PLC is a commercial enterprise with 70 years of history. Company's long-term and extensive experience and market presence, successfully combined with a young and ambitious team of

specialists, underlie its success. A well-established chain of stores and fuel depots gives the company a significant advantage in the market of construction and heating materials. Each year the profit is reinvested into buying new sites and modernization of the existing ones; expansion of fuel depots and renewal of the vehicle fleet.
"Toplivo" PLC is managed by a Board of Directors. The company has more than 700 employees.
Mission
• To be a trustworthy, reliable, effective and responsible partner of maximum number of customers possible, within the country.
• The team of "Toplivo" PLC will take the necessary time to get to know the particular needs of each customer so as to be able to offer the right goods and services in the field of fuels and construction and heating materials.
Products

Construction materials

"Toplivo" PLC holds one of the main positions of the building materials market in the country. The company expands its portfolio of goods and services on a regular basis while considering the latest trends in the construction industry as well as the customers' expectations. Its well-established chain of stores and fuel depots, offering a wide range of products at competitive prices, enables the company to realize considerable amounts of consumer goods. The product list of "Toplivo" PLC consists of more than 8000 items, grouped in the following categories:
• bricks, tiles, gas concrete, concrete articles;
• metals, tubes, pipes, construction reinforcement, tin, profiles;
• formed wooden materials for the construction, wooden panels (ОSB and chipboard), melamine-faced chipboard, kitchen panels, plywood – plain and water-resistant, joinery, MDF and hardboard, custom made kitchens and chipboard-made furnishing;
• cement, plaster, mixtures for the construction and adhesives, water- and heat insulation materials;
• heat-insulation systems, systems for dry construction;
• inert and silicate materials, sands, stones, marble, granite;
• other goods for household furnishing

Heating materials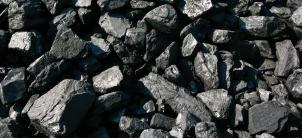 "Тоplivо" PLC is a traditional supplier of
• Coals from import and from local production
• Briquettes
• Wood fuel
Liquid fuels
At the filling stations of "Toplivo" PLC customers can refuel their vehicles with high quality diesel at competitive prices.
"Toplivo" PLC together with its branches is a reliable supplier of choice for many public companies, state structures and private customers every time when a carriage-free delivery of petrol, diesel and/or industrial fuel is to be made.
LPG
The liquefied petroleum gas is an energy carrier, unique in its type. Discovered in the very beginning of the 20th century, today it proves to be a preferred environmentally-friendly, multifunctional, easily accessible and transportable, effective fuel. It is used widely in the household and in more than 2000 branches of the industry, agriculture, and hotel and restaurant industry. The liquefied gas guarantees to its consumers various advantages and has been recognized as the fuel of the New Century.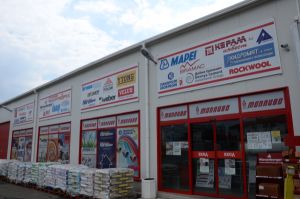 The company operates in two main ways:
• sales of bottled gas through the distribution network of "Toplivo" PLC;
• sales of autogas at filling stations.
Bulgaria takes the first place in Europe in consumption of LPG for vehicles.
"Toplivo" PLC is the first company in Bulgaria to have presented and released on the Bulgarian market a gas bottle of new type – LIGHT, composite bottle, with a weight of only 7 kg, with an eye-catching design and simplified maintenance. One of the main benefits of this composite bottle is the lower price of the LPG it is filled with. LPG bottles bear the trademark of "Toplivo" and are coloured in "typical blue" for the metal-made bottles and in "hot orange" for the composite bottles. The company guarantees both the safety of bottles by maintaining continuous control and regular tests, and the quality and quantity of the offered LPG by means of high-technology equipment for filling bottles and safe heat shrink caps bearing the logo of "Toplivo Gas".
Trade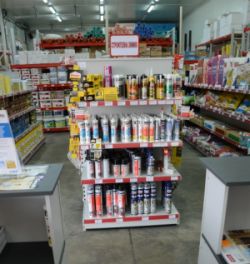 The trade activity of the company has been carried out in more than 380 sites, of which 250 are trade centres, stores and filling stations and others located in 196 cities and towns.

The national network of sites belonging to "Тоplivо" PLC is managed by seven enterprises, each having its own management with headquarters in the towns of Blagoevgrad, Burgas, Varna, Pleven, Rousse, Sofia and Stara Zagora.

The company has its own means of transportation to ensure delivery and distribution of almost all goods, as well as more than 60 railway tanks for transportation of LPG.
Partners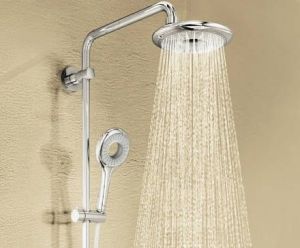 The company has business relations with a vast number of manufacturers and suppliers both within the country and abroad: "Tondach", "Knauf", "Austrotherm", "Wienerberger", "Xella Bulgaria" – gypsum hardboard, "Baumit", "Izopor Kavarna" – heat insulation materials, "Kronoshpan Burgas" – chipboard and melamine-faced chipboard, "Terra" AD – bricks, "Zlatna Panega" AD, "Premier PL" JSC – wooden joinery, "Fazerles Silistra" – hardboard.
"Toplivo" PLC is a main importer of the biggest European manufacturer of sanitary fixtures and built-in systems – "GROHE" - Germany.
Contacts

1000 Sofia
Solunska str. 2

tel. 0700 13456, +359 2 933 3555
fax +359 2 988 5578

toplivo@toplivo.bg

www.toplivo.bg