"Svetlina" PLC is situated in the industrial area of the town of Sliven, near the railway line Sofia-Burgas. The company specialises in trade with illumination sources, domestic and international trade, purchase and sale of equipment and machinery and real estates, lease of fixed assets, import of high quality goods produced according to the latest technologies in states members of the European Union, which complete its product list.
Products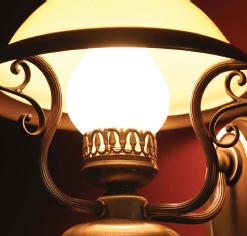 "Svetlina" PLC trades with more than 600 types of goods designed for use in the everyday life, means of transportation and street illumination, grouped as follows:

• tungsten filament lamps
• luminescent lamps
• high voltage mercury and sodium vapour lamps
• automobile lamps
• halogen lamps.
All products are distributed under the trademark "Svetlina".
Markets

"Svetlina" is a well-known trademark both in the domestic and international markets. In the today's highly competitive environment the high quality of the products the company offers and their affordable prices play significant role in their successful realization.

Partners

Trade partners of "Svetlina" PLC are a number of domestic and international manufacturers and suppliers.
Contacts

Svetlina PLC
6, Stefan Karadja Str.
8800 Sliven
Bulgaria

tel. +359 44 663 193
fax +359 44 663 201

svetlinasl@mail.bg

www.svetlina-sliven.com